The Florida Climate Institute (FCI) is a network of universities across Florida working to improve society's understanding of climate variability and change by fostering interdisciplinary research, developing new technologies for a resilient Florida, and strengthening education in climate science and applications.
At FSU, the FCI is bringing together faculty, postdocs, and students to collectively address fundamental and applied climate research questions.
DATA SETS
---

FISH50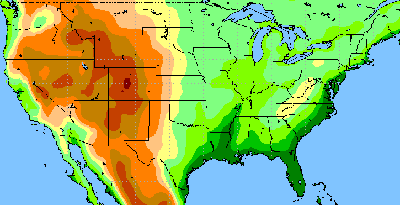 Florida Climate Institute-Florida State University Seasonal Hindcasts at 50km resolution (FISH50) is the retrospective global seasonal forecasts conducted using the atmospheric Florida Climate Institute Global Spectral Model (FGSM).
Regional Downscaling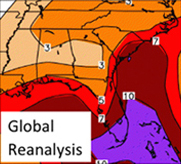 The datasets consist of two main components: downscaling of Global Reanalyses for the period 1979-2000, and downscaling of Global Climate Models for the periods 1968-2000 and 2038-2070.
FSU-FCI PUBLICATIONS
---

Short-term CO 2 exposure and temperature rise effects on metazoan meiofauna and free-living nematodes in sandy and muddy sediments: Results from a flume experiment. Journal of Experimental Marine Biology and Ecology.

Interannual bumble bee abundance is driven by indirect climate effects on floral resource phenology. Ecology Letters.

Prediction of a thermodynamic wave train from the monsoon to the Arctic following extreme rainfall events. Climate Dynamics.

A Mechanism of the MJO Invoking Scale Interactions. Meteorological Monographs.

View All Publications